This is the final part of our 3 series blogs. In part 1 we covered the pitfalls and mistakes in developing websites, hopefully that will help some of you to avoid some of the mistakes and make more informed decisions. In Part 2 we covered the differences between marketplaces vs websites, and now we are going to look deep into Bizibi Marketplace. For full disclosure this is our won marketplace, hence, for the risk of sounding biased we have not named or compared to other competitors but we definitely study them.
We believe we have the best market place in Trinidad and Tobago for ecommerce business. We believe it to be a gamechanger. Our platform has been build on php, we have not used any existing code like Magento or WooCommerce, we have nothing against these, but we decided to be in full control of our code and develop it specifically to over come specific challenges being faced by businesses in Trinidad and Tobago.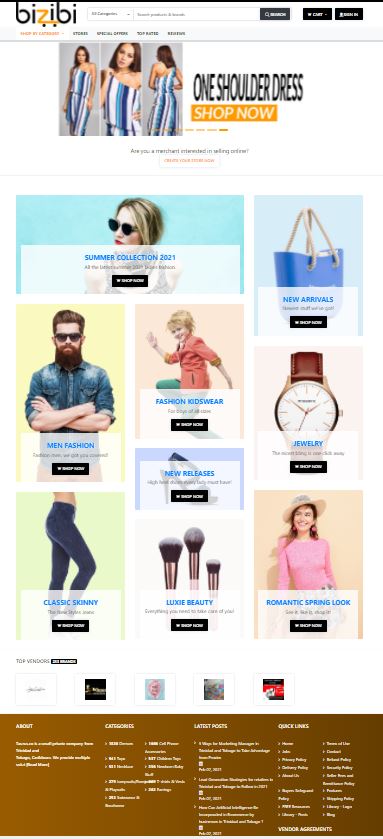 Bizibi is a full turnkey feature rich multivendor platform. We will go through some of the major feature in our system, we will not spend too much time on features that are standard and obvious. Our features have been specifically designed to make the business owner more efficient. When we say efficient we are talking about both cost and time. Not only do we offer some extremely powerful features we are automating and integrating with systems all the time to make it easier and quicker to use our system.
Finally , we are not only helping you get online but we are also helping you get business. We know that marketing and creating marketing collateral can be time consuming and expensive, we have put in a lot of time and effort developing a graphics engine that will create lots of marketing material for you, not only saving you lots of money and time, but elevating your image to compete with competitors who have much larger budgets and resources at hand.
Subdomain that allows you to put up your own logo, theme and pages specific for your own store. With only your products.
We take care of the payments and delivery for you. For small businesses getting an online payment facility can be both difficult and expensive. One of the major issues with online is how will you deliver the product, again we take care of this for you.
CSV product import for bulk imports
SEO algorithms built internally, that inject sitemaps on a daily basis to google search. We inject every single product every night.
We do the marketing and advertising of the platform for you, you are free to any additional marketing if you wish
We have integrated with Facebook so that you can post your products directly onto your Facebook page from the bizibi platform
We have a graphics generator engine, preloaded with a growing number of templates, it allows you to create professional posts and flyers for you products from within our platform. You can download them and distribute them or you can use our Facebook integration to directly put them on to our FB page
We have a catalogue generator, where we can create a pdf of all your products in a professional looking catalogue format
We are working on vendor app, that allows you use your mobile phone to snap products and quickly upload them onto the portal. You can then download them for your own purpose.
We are working on a slide show generator to create a professional looking video/animation for your products.
We are working on email marketing engine so you can bulk email promotions and deals to your customers directly from our platform.
We run pixel and google analytics in the back to ensure we are tracking all information and visitors
B2B – if you are a distributor, you can sell to B2B customers at different prices, you can create different tiers for your different customers and give them different pricing
Discounts/promotion codes, give your best customers coupons that they can redeem on your store
To join our platform you can go online and sign up for an account, we will create an account instantly, agree to the terms and conditions and you can start to upload your products and put them online instantly. You can have a full ecommerce store in less then 15mins inclusive of payments and delivery.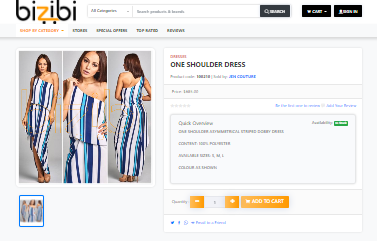 If you have an internal POS system that has an API we can assist in integrating with it, otherwise you can export a CSV file from your current system and import into our platforms.
If you have any questions you can email us at info@taurus.one